Welcome
Dr. David Kern
Naturopathic Physician
Licensed Acupuncturist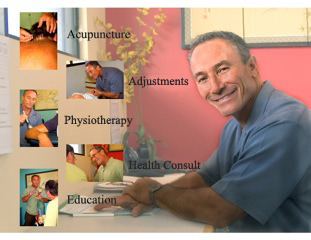 Areas of Focus:
Women's Health (Bio-identical Hormones, PMS, Migraines)
Therapeutic Nutrition (Nutritional Biochemistry, Personalized Nutrition)
Sports Medicine (Injury, Pain, Adjustments, Acupuncture, Laser)
Immune Function (Auto-immune ds, Chronic illness, IV therapy, Heart ds)
Weight Control (HCG Diet, Blood Type Diet, Personalized Diet Options)
Wellness Medicine (Prevention, Lab analysis, Optimum Health Assessment)
Comments:
Dr. David Kern received his naturopathic medical training from the National College of Naturopathic Medicine in Portland, Oregon from 1973 to 1979.  Dr. Kern founded Grace Health Centers of Maui in 1985. In 2001, Dr. Kern was admitted to the medical staff of Maui Memorial Medical Center, becoming the first naturopathic physician in Hawaii admitted to a state hospital medical staff.
"What I have learned most in over 30 years of practicing medicine as a naturopathic physician and acupuncturist, is how to listen to patients and then adapt and adjust my skills and experience to the individual."